Apartment and Rental Property Maintenance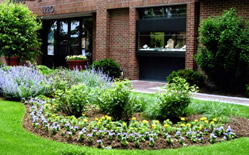 Secure Property Maintenance offers full-service, high-quality property maintenance for owners of apartment buildings and rental property. We provide building repair services, but specialize in preventive maintenance to reduce future problems from occurring. We will work with you to customize a maintenance plan that fits your property needs.

Real estate is a big investment and keeping that investment looking and operating its best should be a first priority. At Secure Property Maintenance we have preventative maintenance programs that could save you money on large repairs by keeping your property maintained regularly. Whether it's a basic program to keep your monthly to do list manageable or a full service program, we can make your life easier and your property well maintained.

With Secure Property Maintenance on your side we can help you plan for capital improvements rather than have your capital improvement reserves pay for repairs that could have been avoided.

If you own vacation rentals sign up for our weekly, monthly or bi-monthly maintenance/inspection packages and get a full report of the state of your property after all inspections are completed. We can work together to keep your investment profitable and looking great. We also can winterize and de-winterize your property and get it ready for the next rental season. Or, if you would like to have us just handle things in the off season when you are not using the property we can do your snow removal and keep an eye on it for you.

If you would like to inquire about our services please , or call 641-420-2319 and we will arrange a time to meet with you and discuss your needs.

Listed below is a brief summary of services that we provide for apartment and rental properties.

Apartment and Rental Property Maintenance
Routine Maintenance and Repairs
General Carpentry - Rough or Finish
Kitchen and Bathroom Repairs
Window and Door Replacement
Sheetrock Repair/Replacement
Interior / Exterior Painting
Dry Rot Repairs
Deck Repairs
Fence Repairs
Roofing Repairs
Siding Repairs
Rental Rehabs
Vacant Unit Painting
Lawn and Landscape Care
Winterize/De-Winterize
Snow Removal
Monitoring Services