Residential Home / Condominium Maintenance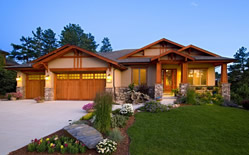 Whether you're a busy professional or a retiring senior, rely on us to keep your home in tip-top shape, down to the smallest details. From a one time service call to monthly home maintenance packages, Secure Property Maintenance will give you peace of mind knowing your home is being well cared for. Maintenance performed regularly and on schedule provides optimum longevity and ensures maximum safety for you and your family.

When you sign up for one of our "Monthly Home Maintenance" packages, you decide which services best fit your home and budget. Plans start as low as $25/month. At each visit, we will inspect your home inside and out to ensure all systems are functioning properly. If we determine that repairs are needed and you authorize us to complete them, we will do so in a professional and timely manner.

Residential Home / Condominium Maintenance
Routine Maintenance and Repairs
General Carpentry - Rough or Finish
Kitchen and Bathroom Repairs
Window and Door Replacement
Sheetrock Repair/Replacement
Interior / Exterior Painting
Dry Rot Repairs
Deck Repairs
Fence Repairs
Roofing Repairs
Siding Repairs