Property Preservation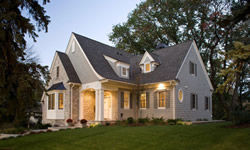 The purpose of property preservation is to preserve and maintain vacant properties. Secure Property Maintenance has the knowledge to expertise to ensure that your assets are secure and properly maintained from default through conveyance. Secure Property Maintenance will ensure that the property is in proper convey condition and meets all HUD condition requirements. All work is fully documented and submitted to the client within 24 hours of completion.


Convey Maintenance
When properties are set to be conveyed to HUD, the clients have a very short timeframe in which to ensure that the property is in convey condition. Secure Property Maintenance understands the time constraints during this time period and works to have all necessary information ready for the mortgage company at their request. Once the occupancy status is confirmed, a date is set for the maintenance to be completed. All work completed on a convey maintenance order must be submitted within 24 hours of completion to ensure immediate communication to the client.
Securing
Once an initial securing order has been issued, vacancy confirmed and property inspection completed, we complete a lock change consistent with HUD requirements. During securing, Secure Property Maintenance will board any broken windows and/or doors, complete any necessary property winterization, and thoroughly document incidents of damage and debris. Re-securing services are available to assure ongoing protection and marketability of REO properties. A complete property condition report, including photos, is supplied to the client.
Debris Removal
In an attempt to protect and preserve the property, interior and exterior debris deemed to be a health, safety or infestation risk is removed from the property. Debris that would result in a code violation is also removed. All debris interior and exterior, hazardous and non-hazardous is removed by the cubic yard and dumped at a licensed dumping facility.
Winterization
Winterizations are a critical component of property preservation. Without proper winterization, unoccupied properties can suffer serious damage to heating, and plumbing during cold winter months. To prevent these problems, Secure Property Maintenance will drain the hot water tank and all water lines, than force air through the system to ensure that water is completely removed. We will add antifreeze to all sink drains and traps. All toilets are cleaned and antifreeze added to bowls and tanks. Secure Property Maintenance will post stickers on all winterized parts of the property. These stickers advise anyone entering the property that it has been winterized, and they contain the date of the winterization and our contact information. Whenever possible, the utilities at the property are turned off unless a sump pump is present, in which case the electricity must remain on. All services completed during the winterization are reported to the client with supporting photos provided.
Lawn Maintenance
Proper lawn maintenance is an essential component of a property's curb appeal, and also in staying compliant with local ordinances. Secure Property Maintenance certainly wants to ensure that the property looks well-maintained ensuring compliance with local ordinances and discourage unwanted attention. Secure Property Maintenance follows the FHA regulations for grass cut frequency and seasons. Generally, this means that we will complete grass cuts every two weeks during the grass cut season, which begins in April in most states. Shrub trimming is completed once per season, with additional trimming available at the client's request. The property will also be checked to ensure that it is secure. All lawn maintenance is performed in accordance with client instructions and/or applicable FHA guidelines.
Snow Removal
Secure Property Maintenance snow removal services keep walkways and driveways clear during the winter months to ensure property safety and security. Snow is removed accordance with FHA guidelines, client instructions and/or whenever snow accumulation reaches three inches. Snow-melting compounds are applied to ensure that cleared areas remain ice-free.
Interior Inspections
Performed after initial property securing, Secure Property Maintenance interior inspection services are structured to comply with investor/insurer guidelines. Our field experts conduct a visual "walk-through" to identify problems such as mold, roof leaks and visible infestations which, if not immediately addressed, can lead to further costly repairs. Interior inspections are completed and documented monthly, or as requested by the client.
Exterior Inspections
Secure Property Maintenance exterior inspection services verify occupancy status, determine exterior property condition, and alert the client to any problems that may compromise asset value. Our inspection will identify and document missing or damaged siding, structural damage, overgrown grass and debris, as well as broken windows/doors and other security problems. Posted citations and for-sale signs are also noted. Supporting photos are provided, as appropriate.
Home Rehabilitation Specialists
Secure Property Maintenance specialize in home rehabilitation and are able to transform a neglected home into a marketable property quickly and cost-effectively. Our goal is to return properties to top condition so clients can realize the highest possible selling price. From landscape renewal to roof repair; window replacement to kitchen and bath remodeling, Secure Property Maintenance delivers the services clients need to boost property value and maximize buyer appeal.
Municipal Code Compliance Assistance
Secure Property Maintenance helps address code compliance problems before they occur and violation notices are issued. Should a violation occur, Secure Property Maintenance can provide itemized estimates and repairs to bring properties into code compliance. Once repairs are authorized, we make sure all permits are obtained, correct the problem in full compliance with local codes and schedule necessary compliance inspections with local code enforcement officials.